Well... It's actually more like polka dots.
I have been enamored with everything polka dots lately from household products to nail designs. I don't know what it is about the pattern that just makes me all giddy inside but I know I love it.
Here's a few of the polka dotted items I have recently acquired or added to my wish list...
I recently hosted a Pampered Chef party and purchased these wine glasses. I felt they were a great representation of me (or at least what I hope I portray). Classy and Fun.
This polka dotted cookie jar is on one of my Pinterest boards and I will be doing a DIY version of it very soon.
The DIY confetti drapes from Remodelaholic are right up my alley. I would love to do them in my son's room in another color of course :)
This lovely bright polka dot nail design from Oooh, Shinies! is pinned on my Pinterest board and I'm itching to try it out.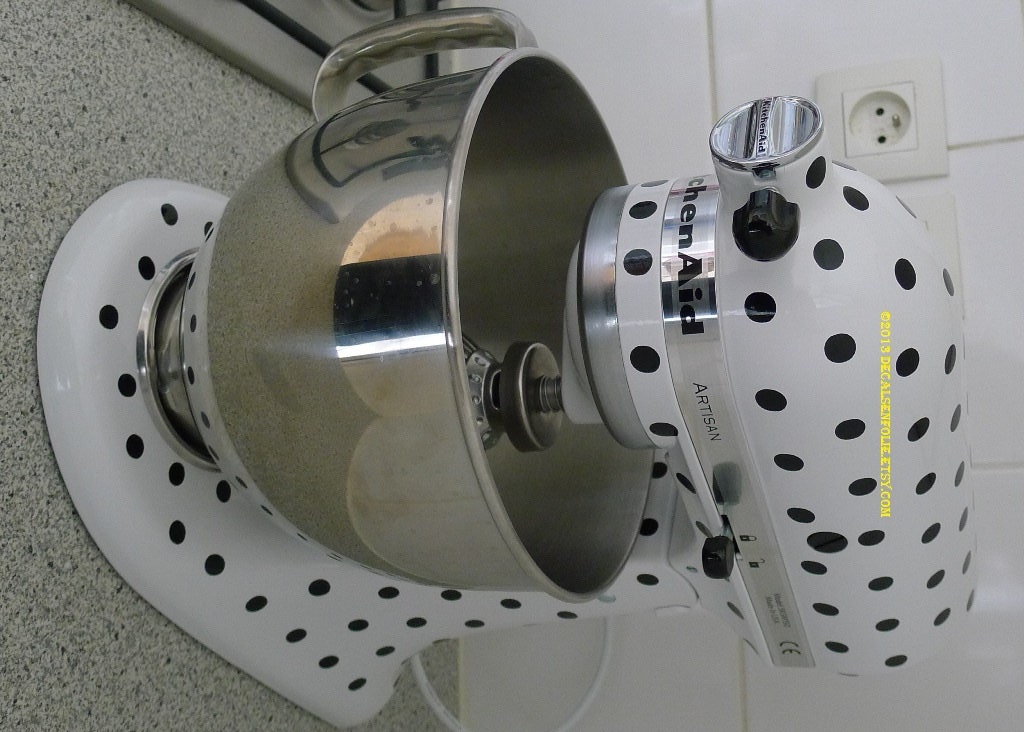 Love this polka dotted Kitchen Aid. Thanks to custom vinyl from Etsy even the stand mixer is seeing spots.
Another DIY project that I absolutely love. This one is by Ashley of Sugar+Cloth

Another Pinterest pin... Polka dot pumps. Yes Please!
Found these leggings on Amazon and ordered them. I can't wait to add them to my closet.

I hope you enjoyed today's post.
What has you "seeing spots"?
Disclosure: This post is apart of the "Stuff I Love" series which features products I either own personally or wish I had. Links to these products in no way mean that I am being sponsored by these companies or their affiliates. It's just my way of making sure that proper credit is given.